Canceled: Wild Rivers w/ Allman Brown
Canceled: Wild Rivers w/ Allman Brown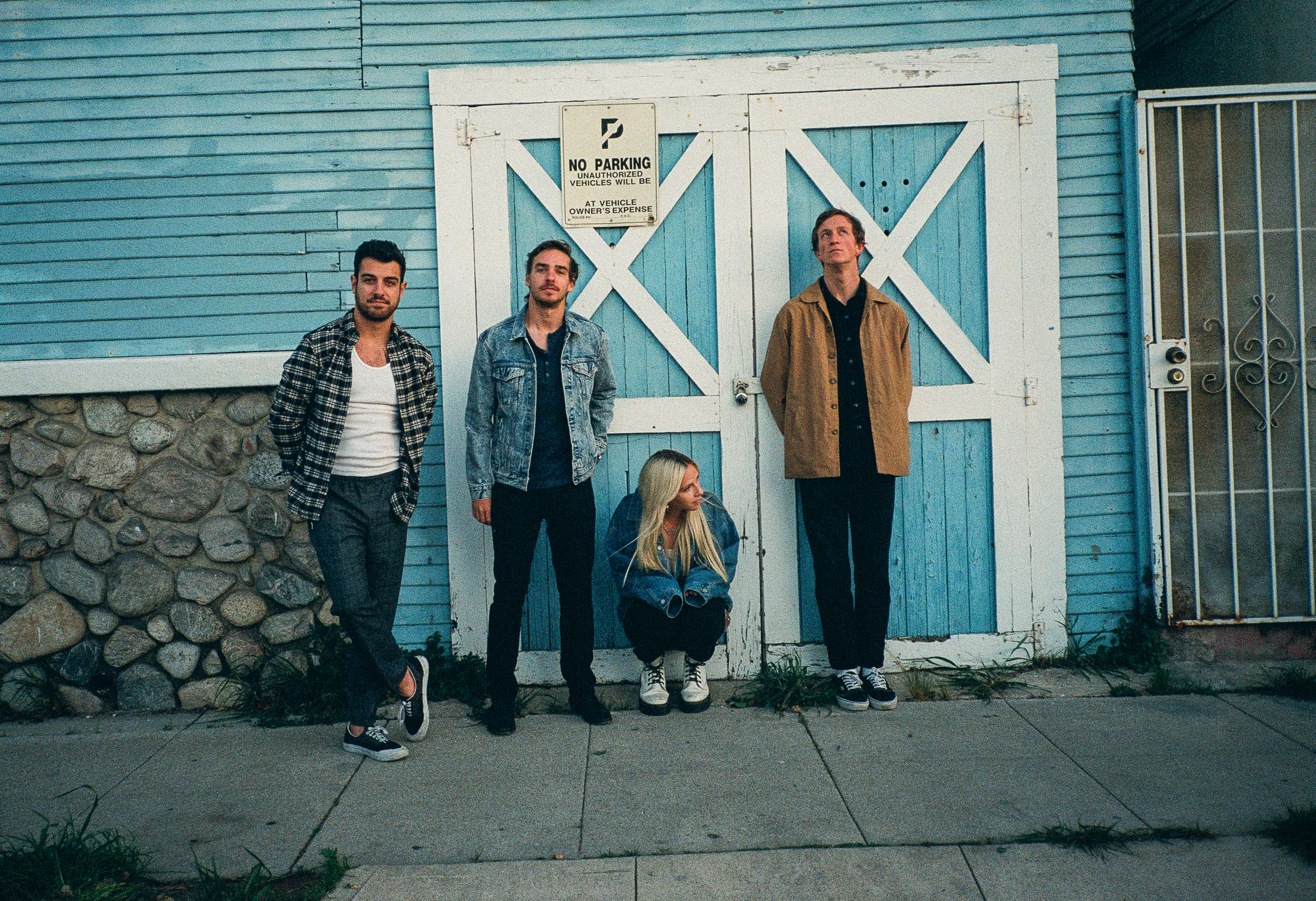 Details
Below you can find the event details to Canceled: Wild Rivers w/ Allman Brown. Also check out our FAQ page.
| | |
| --- | --- |
| Date | Friday, August 7 |
| Doors @ | 7:00 pm |
| Costs | $14 – $16 |
| Ages | Tags: |
Description
New date TBA
Audiotree Presents
$1.00 per ticket will be donated to Voices Of Our City, a choir group helping San Diego's unsheltered neighbors reconnect with hope and possibility through the healing power of music.
Bands share a whole lot more than just music. They encounter and endure life's ups, downs,
and everything in between as a collective. Along the way, band members grow individually and
collectively. Following a year highlighted by 150-plus shows, Wild Rivers transpose personal
experiences into relatable anthems woven from strands of folk, indie, rock, pop, country, and
beyond. Their 2020 EP, Songs To Break Up To [Nettwerk], brings Wild Rivers—Khalid Yassein
[guitar, vocals, keys], Devan Glover [vocals, bass], Andrew Oliver [lead guitar, bass], and Julien
Laferrière [drums]—closer as it also draws listeners in.
"The EP was very personal for me specifically, but building it out with the band was a big step
for all of us as friends," says Khalid. "I spend 95% of my time with my bandmates. We're a
family, so we go through everything together. It's autobiographical, but the group saw the
vision and were empathetic. It went from a singular experience to everyone serving the vision
tonally and musically."
Since the release of their self-titled 2016 debut, Wild Rivers consistently progressed towards
this point. As of 2019, their total streams surpassed 100 million and counting. 2018's
Eighty-Eight EP garnered acclaim courtesy of Rolling Stone Country, PopMatters, Earmilk, No
Depression, and more. Additionally, the band packed shows across North America and beyond,
touring alongside The Paper Kites, Donavan Woods, and Jake Bugg, to name a few.
In the midst of a 2018 road marathon, Khalid faced the dissolution of a long-term relationship,
so he poured his heartbreak into the music.
"When we began writing, the songs that spoke to us all were centered around the breakup," he
says. "We decided to lean into the theme and make the EP an exploration of the topic, what the
different sides of a breakup are, and what the feelings are. These include the good and the bad,
the acceptance and the sadness, and the new freedom. We wanted to write a collection of
songs covering the spectrum of what you feel going through the end of a relationship."
In order to do so, the group retreated to Nashville, TN in October 2019, working out of Creative
Workshop with producer Skylar Wilson (Rayland Baxter; Justin Townes Earle; Joshua Hedley). In
the studio, they expanded their sonic palette by further incorporating synths, guitar effects,
gang vocals, and choral harmonies.
"In the past, we've mainly recorded in Toronto," says Devan. "We could just hop into the studio
whenever. In Nashville, we only had a limited amount of time, so we got locked in and focused
on the end goal as a team. We were all staying together, so we were living and breathing the EP
the whole time—which was awesome."
"Our philosophy was to take risks and do something different," Khalid elaborates. "The whole
ethos really helped in making decisions and guiding what we did. If we felt unsure, different, or
vulnerable, we always chased that feeling."
By chasing it, Wild Rivers uncovered five undeniable tunes led by the first single "Thinking 'Bout
Love." Clean guitar and a steady beat reverberate amidst a heartfelt vocal volley between
Khalid and Devan. Wistful recollections of an old flame give way to gospel-style harmonies as
Devan soulfully sings, "I'm just thinking 'bout love."
"When you're talking about breaking up or after it's over, one person will think practically like,
'We shouldn't be together on paper. These are all of the reasons this relationship doesn't make
sense'," Khalid goes on. "It's the rational side of deciding whether or not you want the
relationship. Then, there's my side, which is romantic and naïve. I think, 'Nothing matters, if we
have love and our relationship is good.' That's the only future I'm thinking about. One partner
thinks about the logistical hurdles; the other thinks about love. It's the hopeless romantic
versus the cold rational adult."
On the follow-up "Kinda Feels Alright," soft strumming and delicate percussion offset candid
admissions from Khalid such as, "Last year baby, I was checking in. Now, I'm crashing."
"One night, I went out on the town with my friend, got drunk, had a bunch of laughs, totally
relaxed, and just experienced this amazing feeling," he recalls. "I wasn't sad about anything. I
stopped thinking about the split. When I was walking home, something made me think of my
ex, and all of these feelings came back. It turned on a dime. I realized I couldn't focus on it
anymore. I needed to get closure and get back to my life."
Elsewhere on the EP, drum machines anchor the poignantly playful "Small Talk" as a piano that
once belonged to Ray Charles rings out on the bold ballad "Do or Die." Now, as the band bring
Songs To Break Up To on the road, they'll contribute $1 from every ticket sold to Voices of Our
City Choir—a San Diego-based charity working to amend the housing crisis.
By opening up on Songs To Break Up To, Wild Rivers ultimately connect like never before.
"We want to validate people's feelings," Khalid leaves off. "It's okay to be sad; it's okay to be
happy. There's no right way to handle something like heartache, but you can talk about it with
your friends. We try to show that."
"In this collection, there's something for everybody," Devan concludes. "The songs span
different genres and vibes. We hope there's something that can connect with you in terms of
the music and the message."
Want to attend?
The Pyramid Scheme
68 Commerce SW




Grand Rapids

,

MI

49503

United States